Best Cars For Towing A Caravan
Posted by:
Admin
Tags:
cars for towing, best car, recommendations, carvans, towing caravans
Posted date:
13-08-2021
Do you want to find out which are the best cars for towing a caravan? We look at how to choose the perfect car to tow your caravan.
Buying The Right Car For Towing
When it comes to choosing the right car for your towing needs, there are many factors to consider; fuel, engine, suspension and transmission, are just a few.
In terms of towing power, the best car isn't the one with the highest initial power but the most consistent power, preferably with an early peak. It has been tested that consistent torque will provide better overall economy and smooth pulling compared to other engines or styles and provide a comfortable experience for you and your load.
Additionally, engines of this class can be found in many variants from medium sizes to sizes upwards of 1.8 litres - as a general rule, the larger the engine, the bigger the torque.

Most experts advise the 85% rule, which states that the fully laden weight of the caravan shouldn't exceed 85% of the kerb weight of the towing vehicle.
If you calculate for this rule utilising your car's kerb weight and the mass of the caravan (MTPLM or maximum technically permissible laden mass) and the mass of the caravan is below the 85% mark, your car will easily and safely tow.
Anything above the 85% mark while not legally enforceable should be left to those with experience.
Diesel Vs Petrol
While diesel provides greater economic value than petrol, diesel's power is tame in comparison.
If you're looking for a combination of power and economic value, then a turbo-diesel engine, while initially more expensive, could be the engine you're looking for.

While turbo-diesel engines have the performance of a petrol engine, their main attraction comes from the torque.
Turbo-diesel engines sport flat torque curves at high peaks between 2000 to 2500rpm; a prime example being the Citreon Xantia HDi which reaches maximum pulling power at low engine revs and hosts a powerful diesel engine, perfect for towing.

A petrol engine of 2 to 2.5 litres will offer power, torque and quality restarts compared to most engines, with the added benefit of comfort and superb hill-climbing capabilities.
All these benefits of petrol engines and the low-down torque put the turbo-diesel engine ahead, especially traction.
Manual Vs Automatic

While ultimately down to your preference, there are some advantages or factors to consider.

The primary benefit of a manual over an automatic is synchronising optimum torque to the engine speed. Automatic gets a bit more complicated as automatic provides a smoother restart from rest due to power being evenly distributed to the driving wheels, therefore reducing wheel spin; however, there are as many advantages as there are disadvantages.
With an automatic gearbox, you lose power due to the fluid drive allowing a certain level of slippage between the engine and transmission - fuel consumption also increases in tandem.
Automatic gearboxes also tend to overheat when towing due to added stress and pressure required, further so under hot weather conditions or lengthy durations.

When considering an automatic gearbox for towing, it is advised you contact the manufacturer or check the car's handbook about any concerns with towing or if the particular model is excluded from towing.
What Is The Most Reliable Tow Vehicle?
We understand that looking for a towing vehicle can be overwhelming, and it's not easy to know where to start; we have comprised a list of our top 10 vehicles and some runners up below;
The Skoda Kodaiq SUV boasts the number one tow car of the year from 2018 and is perhaps one of the best towing cars of this generation.
While the Skoda Kodaiq SUV is considered the best vehicle in terms of towing, it is also widely argued to be the best vehicle for four-wheel drive and within the £33-300-£38,000 budget.
Weighing in at 1,800kg, the Skoda Kodiaq SUV has a lot going for it with just a 2.0-litre TDI diesel engine, boasting 187bhp and automatic transmission.
The Skoda Kodiaq SUV is fully capable of towing anything from a motorboat or low loaders carrying other cars to a large twin axle family caravan - with a towing limit of 2,000kg.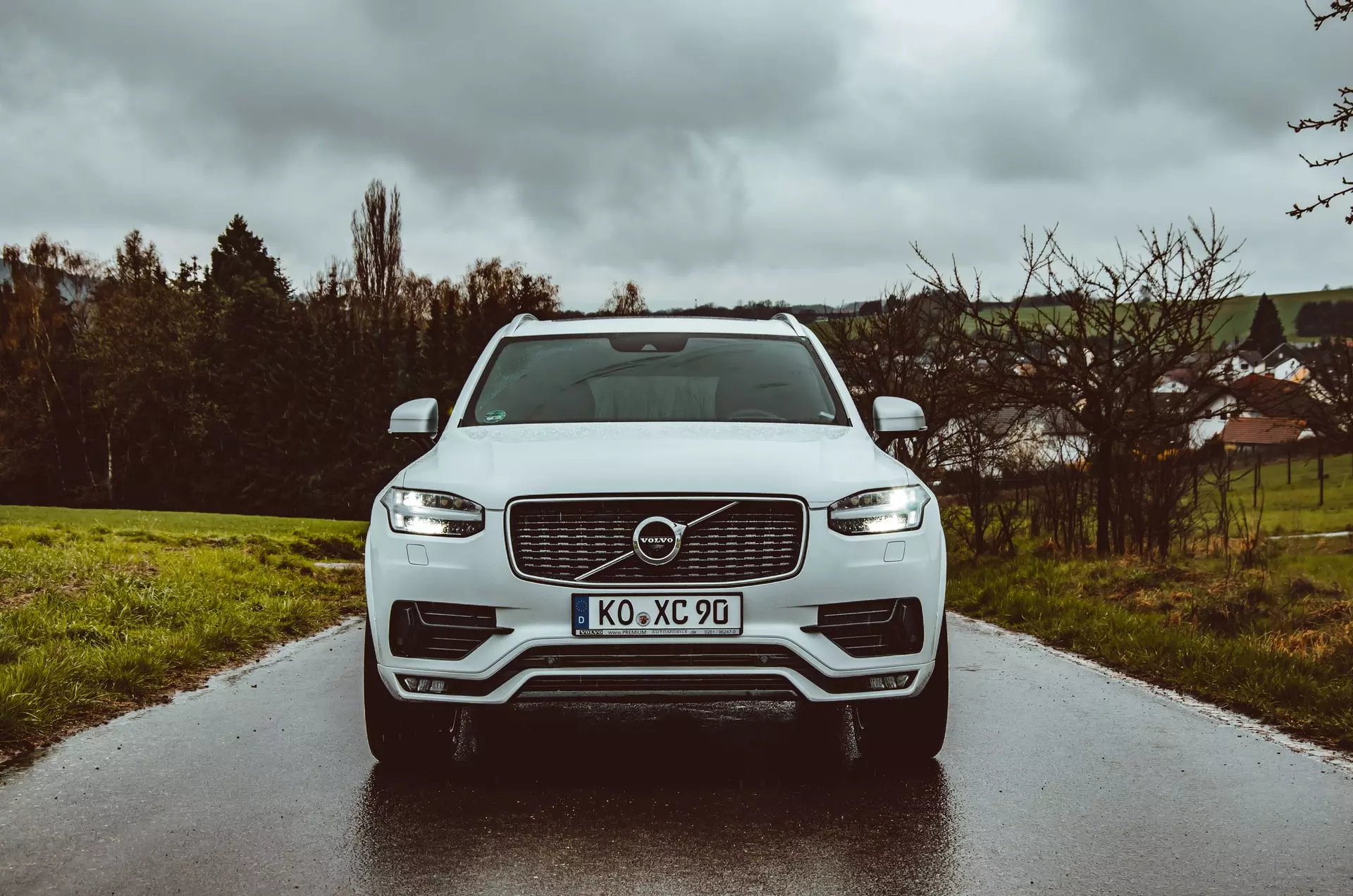 Typically the more you pay, the more you get - the Volvo XC90 SUV is a prime example of this, coming in at over £50,000.
The Volvo XC90 SUV comes equipped with either a 2.0-litre petrol engine or electric hybrid alternative, boasting nearly 400bhp.
The Volvo XC90 SUV can reach speeds of 30-60mph in 7.3 seconds - while towing a large 1,973kg family caravan.
Without the large load of a caravan, the Volvo XC90 SUV compares to a sports car reaching 0-62mph in 5.3 seconds.
Other benefits of the XC90 alone include cheap company-car tax and trip durations of 25 miles before a recharge is needed.
Vauxhall Insignia

Hatchback
The Vauxhall Insignia hatchback excels in towing while offering the added benefit of being a family car.
Sporting a 1.6-litre diesel engine reaching 134bhp and fitting into a family budget at £24,000 to £26,000 makes the Vauxhall Insignia hatchback a great affordable choice for towing or families; so much so it competes with many SUVs with its fuel economy and emissions.
Audi A6 Allroad Quattro

Estate
Designed to tow, the Audi A6 Allroad Quattro estate sports a 3.0-litre TDI engine and four-wheel drive.
As powerful as it is comfortable to tow with excellent handling and breaks, the Quattro estate is an excellent choice for a towing vehicle.
Towing capacities up to 2,500kg with a braked trailer or 750 for unbraked; the Quattro estate is enough for even the most seasoned towers.
Being an estate car, other alluring factors include the wide array of tech throughout the car, spacious interior and 565-litre boot space.
While not the most expensive on this list, the Volvo XC60 SUV comes in at a pricey £38,000-£50,000 - and it's easy to see why.
Equipped with a four-wheel drive and an eight-speed automatic gearbox, getting up to speed and having a smooth ride is an easy feat.
2.0-litre diesel engine and 188bhp, the Volvo XC60 SUV has an outstanding maximum towing capacity of 2,400kg.
Excellent towing capabilities, the Volvo XC60 is capable of 0-60mph in 12 seconds with a caravan in tow, all while providing outstanding fuel economy.
Recently remodelled and upgraded, the Dacia Duster SUV comes in larger and more rugged than other SUVs in comparison or at a similar price point.
The recent changes don't prevent the Duster SUV from being a great value for choice in terms of affordability, combined with four-wheel drive and a diesel engine; the Dacia Duster SUV is an excellent choice for towing, with a 1,500kg maximum towing capacity on a braked trailer.
A great selling point to the Duster SUV is its performance outside of towing, highly practical and entry level-friendly for everyday use.
Land Rover Discovery Sport

SUV
In terms of towing cars, no brand is more iconic than the Land Rover.
The Land Rover Discovery Sport SUV makes this list due to its affordable nature in terms of comparative Land Rovers and family-friendly nature; sporting seven seats, four-wheel drive and excellent handling, perfecting for towing in several weather conditions.
The Discovery Sport SUV offers 2,200kg of towing power, with Range Rover offering upgrades to 3,500kg at additional fees. It may be advised to find a best-used car if they're out of your price range or wish to save money.
Volkswagen Amarok

Pickup Truck
The Volkswagen Amarok was designed to compete in the 2018 Tow Car of the Year awards themselves, with its 3.0-litre V6 TDI diesel engine reaching speeds of 221bph.
Everything about this vehicle earns its place amongst the best tow cars; impressive handling and performance in many conditions and a maximum towing capacity of 3,100kg mean even the most seasoned tower will be satisfied.
When it comes to electric vehicles, towing isn't the first thing that comes to mind.
The Tesla X is one of the few electric models with enough power to tow even large caravans - with a maximum towing weight of 2,270kg, all thanks to its powerful electric motor.
What makes the Tesla unique is the onboard electrical features, including when you plug in a trailer's electronic unit, the Tesla will adjust its electrical systems to disengage features.
These can be rear parking systems or automatic steering, as to prevent consistent beeping while also engaging a high-speed stability system to prevent your trailer from swaying.
The downside to towing with an electronic vehicle is the added stress and power required; this could drain the battery faster - it is best to contact the car manufacturer or search for any guides they have distributed.
Budget and family-friendly coming in at £24,000, the SsangYong Korando SUV is the winner of the Caravan & Motorhome Club Tow Car Awards and sports a 2,000kg maximum towing capacity - impressing many judges.
One of the most loved factors of the SsangYong Korando SUV is its handling and towing ability, primarily in its ability to easily tow a caravan or trailer and switch lanes.
Since receiving the news they won the Caravan & Motorhome Club Tow Car Awards, the SsangYong Korando SUV has undergone some upgrades, offering a 1.6-litre diesel engine in place of the more expensive 2.2-litre engine.
Other options include front or four-wheel-drive, both with automatic gearbox versions, perfect to suit any preference.
Volkswagen Passat (With DSG or manual gearbox variants)
BMW X5 xDrive40d M Sport (Towcar of the Year 2017 winner)
---
If you need to tow a caravan or other trailer, you'll need a towbar. We can help with any and all enquires regarding towbars, so don't hesitate to contact MotorHome Towbars today.