Reasons To Consider Buying A Caravan
Posted by:
Admin
Tags:
Posted date:
01-08-2022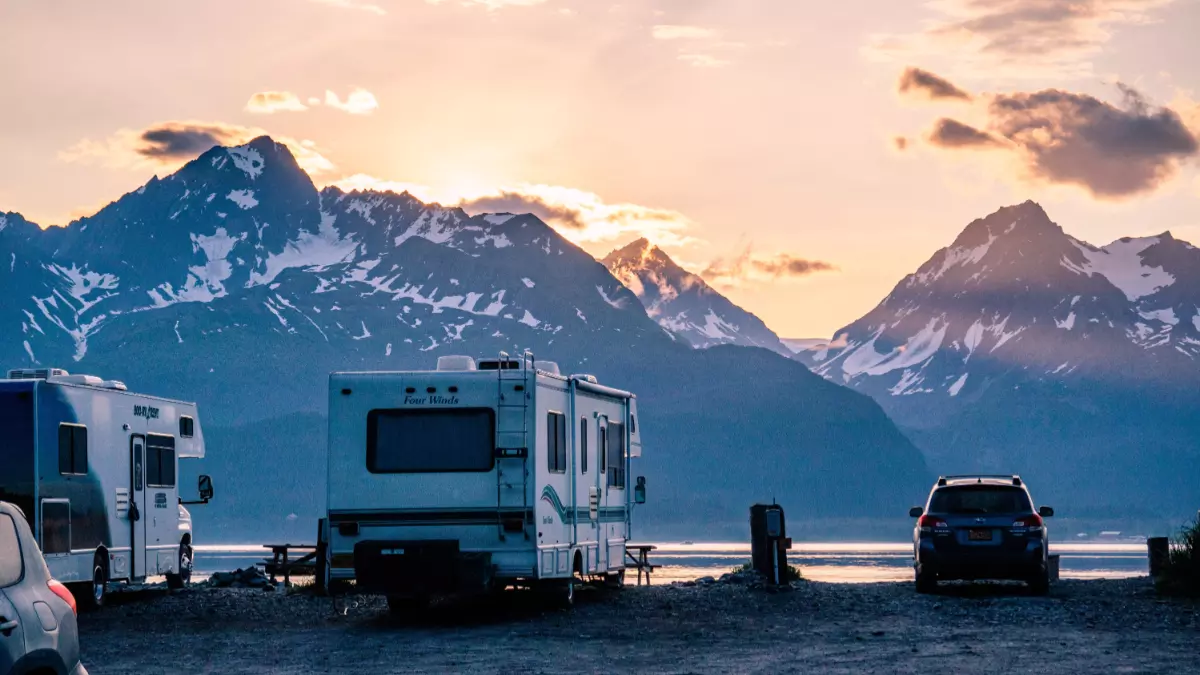 What are the benefits of caravans? We look at reasons to consider buying a caravan and discuss the many benefits of caravans?
The freedom to head out on adventures whenever you wish is a natural feeling that is gaining a lot of traction in the UK these days. One of the best ways to give yourself the opportunity for this kind of travel is with a caravan.
Best Cars For Towing A Caravan

In fact, it is estimated that roughly 1 million Britons take advantage of the freedom that caravans and motorhomes afford. And is it any wonder? There are so many benefits to owning a caravan, which we'll go through in this article for the uninitiated.
Here are a few of the main reasons why you should consider buying yourself a caravan:
Freedom - Most holidays require at least a little planning, whether that means booking flights, hotel rooms, dinner reservations or any other complication that accompanies traditional trips. While this is all part of the process, it can put some people off spending some time away with their family or friends or make it an inaccessible thing to do more than once or twice a year.
However, with a touring caravan, you have the complete freedom to head out any time you like. From a single weekend away to longer trips, you have ultimate control over how you spend time and how long your holiday will be. You also have your choice of destinations throughout the UK - and there are a lot to choose from.
All the home comforts - Another possible downside to holidays is homesickness, especially if you're travelling in a country that is culturally different from the UK.
However, with a caravan to hand, you can bring familiar surroundings with you. Travelling and road trips can sometimes be a little exhausting, so having somewhere familiar and comfortable to relax after a long day of activities is also helpful.
Touring with family and friends - Arranging a holiday with family or friends can sometimes be a little difficult. If you all live in separate areas of the UK, logistically, it can be a nightmare getting everyone together on time to catch flights and rendezvous at hotels. And that's not to mention how expensive it can be.
However, if you're bringing your accommodation with you, there's no need to worry, as a caravan is a perfect place to get together and head out on the open road.
Affordability - Most people believe caravanning is one of the more expensive ways to make a holiday. But this couldn't be farther from the truth. Just think about how much you would spend on plane tickets, hotel rooms, rental cars, restaurants and all the other expenses incurred on a traditional holiday. They can all quickly add up to more than you expected to pay.
Caravans are your transportation and accommodation all rolled into one, and while you may choose to eat out during a road trip, there's no reason why you can't bring food with you to cut down on the costs even more.
Relaxation - Anyone who has ever had to catch a flight knows the stress that comes along with it. From getting through security on time to sprinting for your gate, there's so much that can go wrong.
Again, caravan owners don't have to go through this. They provide the perfect way to escape the hassles of your day-to-day for a simpler way of living for a few days.
Fun - Possibly one of the biggest contributions to travel stress is children. Of course, you want to bring your children with you to experience everything a real holiday has to offer. But don't they just know the right buttons to push when they want to be a nuisance? However, with a caravan, you have a wealth of options of where to take them to keep them entertained.
Not to mention all the storage space for toys and caravan parks where the kids are sure to have a blast. At the end of the day, you can put the children to bed while the adults have a relaxing private drink underneath the awning gazing at the stars. What could be better than that?
Meeting like-minded people - What are the chances you'll actually meet new people on your average holiday? Sitting around in your hotel or going from one pre-determined location to another, there's no room to meet the locals.
This isn't the case with a caravan holiday. Heading to caravanning hot spots guarantees, you'll find like-minded individuals you'll end up agreeing to meet with every year. So if you want a sense of community from your holidays, caravanning is the one for you.
Working remotely - Ever since the pandemic, people have taken to working remotely like a duck takes to the proverbial water. But, staying at home 24/7 can get a bit monotonous at times.
This is where caravans come to the rescue. Why not take your remote working truly remote and head out on an adventure while still able to carry on your day-to-day? All you need is somewhere to camp and a Wi-Fi connection, and you can go wherever you please while still keeping your monthly income rolling in.
Go on holiday whenever you please - With your traditional holiday, you'll need to plan weeks in advance where you want to go to have everything ready in time. You'll also need to book a week or so off work to make it happen.
But with a caravan, any weekend can become a holiday. With a stocked caravan in the driveway, you can head off whenever you please to take a few days off and relax. And it's almost crucial that you do, given how beneficial holidays and breaks are for your health and wellbeing.
Nature - There's nothing more regenerative than spending quality time surrounded by the unfiltered beauty of nature. Even just a few days basking in the soothing surroundings of the countryside can dispel all the stress and worries we accumulate throughout our lives.
With most people living in the suburbs or inner cities for work or economic reasons, caravans provide the perfect way to escape into nature at a moment's notice.
Of course, camping is always an option, but you won't get the comfort of a caravan when you're far from civilisation enjoying the great outdoors. Not to mention the unreliable weather combined with temperamental tents could be a recipe for disaster. Caravans provide all the shelter and comfort you'd need when getting away into nature for a few days.

What Are The Benefits Of Caravans?
People who have never experienced a holiday in a caravan are usually not aware of the many benefits owning one can bring.
Many aspects of your life can be improved by owning a caravan. From your mental health to your finances, caravans provide a way to improve it all. Here are a few of the other benefits of owning a caravan:

Few holidays guarantee the feeling of freedom that caravan holidays do. While caravans come into their own when you want to explore right here in the UK, ferries are usually affordable and open up opportunities for adventures farther afield.
Caravans allow you to head off on holiday in a cheaper way than traditional holidays. Rather than forking out a small fortune for ridiculously priced hotel rooms and travel costs, simply fill your caravan up with petrol, and you can hit the road whenever you like.
Caravans also allow you to customise your holiday, bringing as much or as little as you think you'll need. Not to mention you can also customise the caravan itself, creating a personal, homely feel in your style wherever you go.
Staycations are becoming increasingly popular these days, given how cost-effective and enjoyable they can be. There's plenty to see and do here in the UK, and owning a caravan opens up all those possibilities for you.
You also have your pick of the best and most beautiful locations in the country, given that you're bringing your accommodation with you. There is a wealth of options regarding prime caravan parks and campsites for you to stay at, all with modern facilities.
Whenever you head out on the road, there's no telling what adventures you'll have. A big part of this is the people you meet along the way that help to make your trips memorable, which is far more likely when travelling in your caravan.
Again, the sense of community you feel owning a caravan cannot be understated. Seeing familiar faces at your favourite destinations makes your trips that much more enjoyable.
Given that you'll mostly be travelling within the UK or visiting the immediate countries in Europe, you'll be doing your bit to help cut down on emissions and save our world.
Travelling and enjoying yourself around the UK will also help the businesses in the local area wherever you stay. Independent businesses are more important now than ever, and caravanning offers you the opportunity to lend a hand.
Caravanning can also help you stay fit and healthy. While you can drive your caravan around if you really want to, there's nothing like parking on your pitch and heading out for a walk through the local countryside. Your caravan will help you to be more active without thinking about it.
Alongside keeping active, caravan breaks offer the perfect way to escape the overwhelming hustle and bustle of everyday life. This is immeasurably beneficial for your mental health as it provides the ideal way to unwind after a stressful week at work.
If you frequented caravan parks as a child on family holidays, having your own caravan is a great way to rekindle some nostalgia. Taking you back to a simpler time free of the stresses of adult life, enjoying your time at holiday parks.
When you head out on the road, you'll find all the space you need within most mid-range or static caravans. Their design helps them to be compact while providing adequate storage space for all the things you'll want to bring with you.
Regardless of the weather and time of year, your caravan gives you the ideal holiday home. Modern caravans come with all the air conditioning and heating systems you'd need to keep your caravan cosy and comfortable during your trip.
---
Are you looking for motorhome towbar fitting in Lincoln And Lincolnshire? We have a huge range of motorhome towbars available and would love to discuss this with you.