If you are looking for car and van towbar fittings, then you have come to the right place. Here at MotorHome Towbars, we provide specialist towbars and installations to customers in Lincoln and its surrounding areas of Lincolnshire .
Whether you need a towbar installation on a motorhome or your family daily-use car, our experienced, professional, and reliable team of towbar fitters can provide excellent service and swift labour.
We can install and work with all the top towbar brands, such as Witter, Westfalia, Thule, so you don't need to worry that you're getting a low-quality towbar product fastened to your vehicle.

After all the years we have been working in the industry, we are incredibly proud of our dedicated customer service. Our team will guide you, without stress, through every step of the towbar process. From your first enquiry to getting your new towbar installed.

Installing accessories is no problem for us either. We have a huge number of extras, including solar panels for motorhomes, specialist car batteries, and parking sensors.

Car & Van Towbars We Install:
Westfalia Towbars
Westfalia-Automotive is one of UK's and world's leading vehicle manufacturers. Its company develops products by liaising with the automotive industry to ensure each towbar fits every model and vehicle. Whether trailer, caravans/camper vans, carrier, car, or more.
Each towbar is a perfect fit, innovative and trustworthy, with more than 1,700 various designs, styles and models. Westfalia guarantees its ability to deliver each vehicle model currently existing in Europe.

Witter Towbars
Witter towbars have over 5,000 towbars for sale. Each towbar has a careful and meticulous design that allows it to be compatible with almost every individual car or vehicle model specification.
Witter offers high-quality towbars that are of great value and good for your money no matter your budget. All of these towbars receive rigorous safety testing and development to meet regulation 55, ensuring each customer that you and your cargo are always safe and in good condition for when you hit the road.
Thule Towbars
With Thule Towbars, no base rack is entirely necessary, as they can successfully mount to the receiver.
Thule towbar bike racks are some of the easiest to install and use, leaving you at the liberty to carry with you up to four bikes on exciting trips with your family or friends.
Linnepe Towbars
German brand Linnepe has over fifty plus years of experience in the field. They aim to bring and guarantee their customers all the latest and greatest towbars, bike carriers and motorhome accessories of the highest quality for all of your travels.
Linnepe products have many modern designs and perfect towbar fitting services due to precise engineering.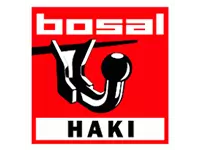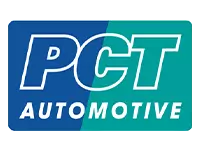 Bosal Towbars
BOSAL was the first automotive company to create detachable, swivelling swan neck towbars successfully. The ORIS-MATIC swivelling towbar made it a must-have in the European market points in Motability centres.
BOSAL specialists can guarantee a wide range of products and expertise. They are a company that continues to produce competitively priced, innovative new models with original high-quality equipment and much user-friendliness.
PCT Towbars
With its engineering history dating back to 1926, PCT is one of the biggest leading manufacturers, distributors and designers in all of Europe.
They are so exact in their creations of towing electricals and automotive products, offering their customers the best quality towbars and accessories for the road. Not to mention they offer the most comprehensive designs and price ranges in all of Europe.
Tow-Trust Towbars
Tow-Trust Towbars Ltd is one of the UK's largest manufacturers that supply registration towbars and towing accessories. The company has a strong reputation for selling and providing the highest quality products for mobility.
Their connections to brands like Ford, Vauxhall, and Mercedes align with some of the best leading brands and highest quality model fittings. Tow-Trust always has towing solutions, with their fixed quality sourced steel, latest technology or wiring and accessories for any commercial or non-commercial towbars.

Tow Bar Frequently Asked Questions
All cars cannot fit on a towbar. Some models or vehicle designs do not allow towing or servicing of any kind. According to their manufacturers, those often not towbar-friendly are sports cars, performance cars, small inner-city cars, and certain hybrid cars that are not suitable for towing or carrier jobs.
Standard fitted towbars or more commonly known as Class 2 towbars. Class 2 towbars are detectable via their tongue and two-bolt ball towbar attachment.
Medium-duty towbars or Class 3 towbars have tongues that attach with a pin and clip arrangement. Alternatively, some class 3 model towbars have flat tongues, and generally, the receivers are around 40mm by 40mm.
Class 4 towbars are known as heavy-duty. They also have a tongue-like attachment that secures with a clip and pin arrangement, much like medium-duty. The receivers are often bigger, around 50mm by 50mm.
Under the EC94.20 regulations, you must have the complex towbar installed correctly, usually by professional fitters. Incorrect installations of towbars fitted are hazardous to you, your family and other drivers on the road if not fit accordingly.
Though this is the case, there is no specific requirement under regulations to install registered towbars professionally. As long as you follow the manufacturer's instructions closely and carefully, you may fit a towbar on your own.
Towbars can often take around 1-3 days for towbar fitters to fit unless you order them specially. Please give our office a call today or contact us via email or through the website contact form. Our professionals can happily offer our customers plenty of advice on the towbars or brand they're searching for, along with a free quote.
If you're interested or curious about our towbar fittings and services, then contact us or call us through the details on our site for a completely free no-obligation consultation, where we can guarantee a reasonable and accurate quotation.
For your free, no-obligation consultation
Get in Touch