What Is A Tow Bar Used For
Posted by:
Admin
Tags:
Posted date:
08-06-2021
A tow bar is a piece of equipment attached to the chassis of a car or other type of vehicle. This tow bar forms one half of a tow-hitch system, the other end of which is used to pull another vehicle, trailer, RV or different types of motorised or non-motorised vehicles.
Tow bars are most often used to move disabled or broken down cars from one location to another.
The majority of tow bars resemble a metal hook with a large ball on its end, with some even being detachable. But even these can come in two models: either a fixed flange tow ball or swan neck tow bars. The second half of the tow-hitch system is attached to this metal hook, allowing the vehicle to pull various loads.

Have you got questions about what a tow bar is used for? Below we look at common uses of a tow bar and the types of loads that they can pull. Our company has a vast experience offering motorhome and mobile towbar fitting for Lincoln and Lincolnshire.

Flatbed trailers are one example of non-motorised vehicles that you can pull using a tow bar.
By connecting a flatbed trailer to your tow bar, you can then transport whatever you place on the trailer as well. Examples of this may include boats, machinery or even other vehicles if they fit. As well as flatbed trailers, enclosed trailers can also be pulled using a tow bar.
These trailers are often used for transporting livestock, such as sheep or horses, and are therefore often more commonly used by those working in agriculture.
On a more recreational basis, you can use a tow bar to pull mobile homes or camper vans, depending on the weight limit of your tow bar and car.
If you have a motorhome or recreational vehicle (RV), you may attach a tow bar to this to pull your car, depending on which vehicle has the better capacity for towing.
Towing Configurations
A flat towing tow bar setup is the most straightforward configuration and is the best place for you to start. This form of towing also has some distinct advantages.
The simplicity of this configuration means that it is not too expensive, making it an attractive option for those on a budget. You also do not need to invest in specialist trailer options using a simple, flat tow bar configuration. They also only require minimal modifications to your vehicle to be able to use them.

This simple setup, with a tow bar, mount, and any other necessities such as lights, chains or hooks, will be everything you need to start towing. You can purchase all of these accessories as flat towing kits, and they will most likely have everything you need to equip your car for towing trailers.
The simplicity of the configuration and the accessibility of tow bar kits means that you will be able to fit it into your car yourself without the help of a mechanic. But, if you are unsure of what to do, it is always best to have a professional do it.

Uses of Car Tow Bar
Tow bars are a versatile piece of equipment, offering several practical works and leisure solutions. Here are a few options open to you with regards to what categories of vehicle you can tow with a tow bar:

Trailers
Trailers are one of the most versatile things that you can tow using a tow bar. They are ideal for transporting heavy machinery and smaller vehicles for work. This is particularly handy if you have to travel long distances for your work, carrying heavy loads and machinery along the way.
They are also perfect for transporting leisure vehicles, such as jet skis or small boats. While everyone will be towing their jet skis to the coast during the summer, trailers allow them just as much opportunity for water sports during the winter. Trailers will enable you to tow your water vehicles to inland lakes and other bodies of water so that your hobby is never interrupted.
Caravans
Another recreational use of a tow bar is towing caravans on the weekends down to your favourite park or camping site. With millions of caravan and mobile-home owners in the UK, it is understandable why tow bars are such a necessity. The addition of a tow bar to your vehicle is, therefore, an incredibly versatile piece of equipment, allowing you total freedom to hitch up and travel wherever you like whenever you like with your caravan.
There are many benefits to owning a caravan besides unlimited freedom. They will save you money when holidaying in the UK, having no reason to shell out on expensive hotel rooms wherever you go. The option of spontaneously heading out can also cut down on the general stresses of organising a holiday.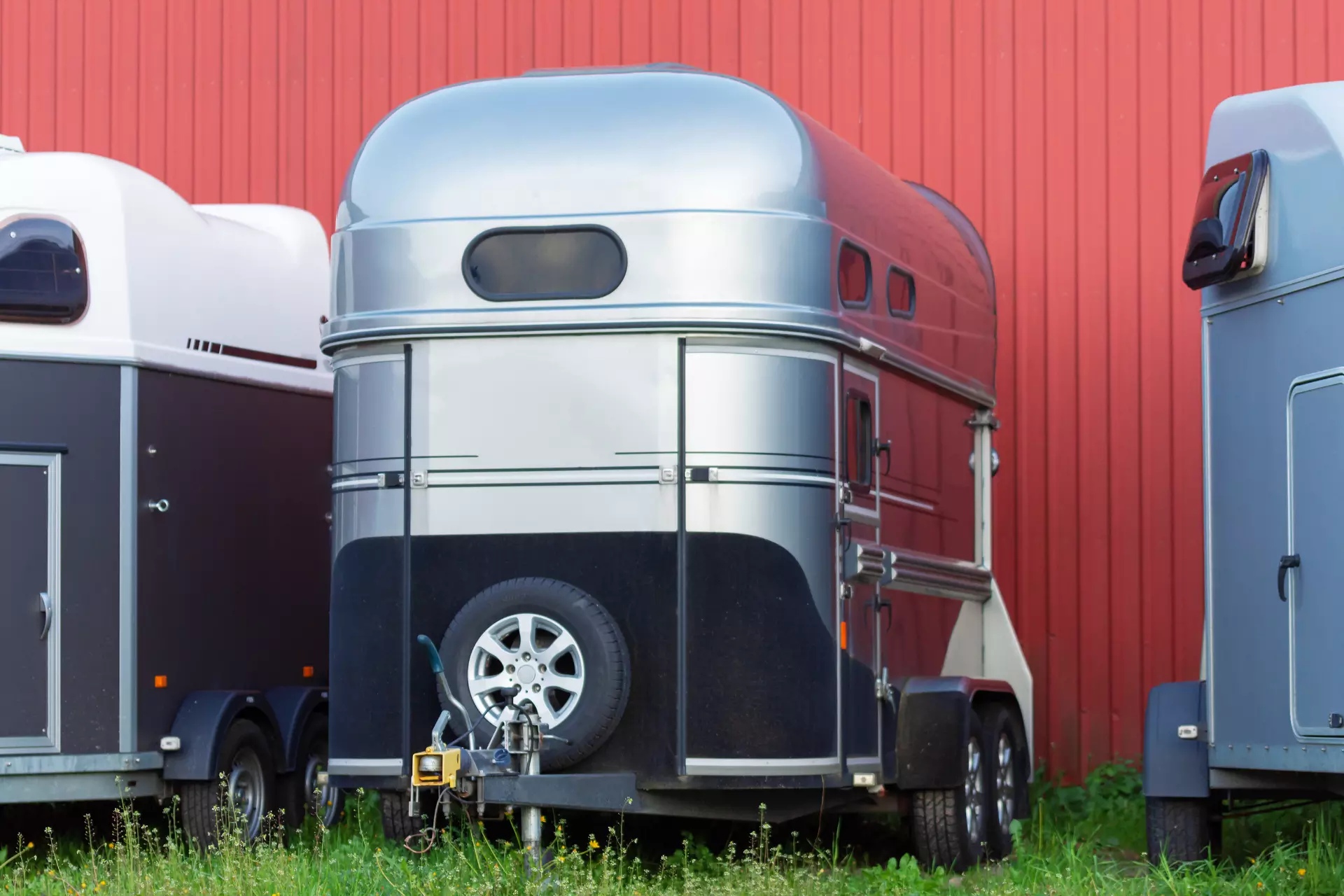 Cycle Carriers
Cycling is another of the most popular recreational pastimes that millions in the UK enjoy. Tow bars, then, show their usefulness once more.
By having a tow bar fitted to your car, you can easily attach a cycle carrier too. There are carrier configurations that are the perfect way to transport your and your families bikes to wherever you wish to cycle.
Having the ability to transport your bikes over long distances easily allows for greater exploration. If there are certain tracks that you are dying to try out, then a cycle carrier will allow you to transport your bikes there and back effortlessly.
Additionally, if there are international tracks that you wish to test yourself on, then a tow bar and cycle carrier combination would allow you to travel overseas and take to two wheels wherever you wish.
Horseboxes
As a nation of horse lovers, tow bars also provide opportunities to make working with and recreationally enjoying horses easier. Horseboxes are necessary for working with or enjoying horses, and using a tow bar is just as mandatory.
Whether you need to transport your horse to another stable, wish to take a trek down a particular trail, or need to deliver your horse to the vets, then a horsebox and tow bar is vital. You can see how the versatility of a tow bar is a boon to those working in stables or who own horses.
Does towing damage a car?
Towing does not, in of itself, damage a car. However, there are certain considerations that you must make when towing so that you can refrain from damaging your vehicle.
It would help if you always were mindful when towing a trailer or other vehicle behind your car, taking care to drive appropriately so that the trailer does not sway or move erratically behind you.
Additionally, it is best to check the towing capabilities of your car, given that towing heavy loads can add strain to your vehicle. This increased demand for your vehicle should be anticipated.
You should take the necessary steps to ensure that the load you are towing is done safely and within your vehicle's capabilities.
Fitting a tow bar
If you are well versed in the art of motor accessories, then you may be able to fit your tow bar into your car. However, if you are unsure of your engineering skills or have no idea where to start, you should have a professional mechanic do it.

If you choose to undertake the job yourself, you can expect it to take you around an hour to fix the tow bar properly to your bumper.
This will depend on the type of tow bar you have selected, as well as your own know-how. It would be best if you could access a form of ramp, inspection pit or even a pair of car jacks to allow you to work underneath your car while attaching the tow bar safely.

Of course, different manufacturers will have different assembly instructions related to their tow bars. It would be helpful for you to read these thoroughly before attempting to attach the tow bar to your vehicle. This will enable you to fully understand how your tow bar is supposed to fix your car and how you can ensure that it is safely attached.

A first check that you can make yourself is to place the tow bar against your car where you are going to mount it. By doing this, you will be able to see whether any existing parts of your vehicle may be in the way.
For example, people often find that their exhaust system at the rear may present problems when affixing a tow bar. But, again, depending on your engineering know-how, you may be able to remove these pieces that are in the way and replace them once the tow bar is attached.
Once any car's components have been removed and you can access the car's frame freely, you can attach the tow bar.
Do this by following the manufacturer's instructions one step at a time. This way, you can be sure that the tow bar is bolted correctly. A quick time-saving tip would be not to tighten any bolts too much too soon. This will make it easier for you to correct any mistakes.
---
If you need to tow a caravan or other trailer, you'll need a towbar. We can help with any and all enquires regarding towbars, so don't hesitate to contact MotorHome Towbars today.