Why Are UK Caravan Holidays Popular
Posted by:
Admin
Tags:
Posted date:
01-08-2022
Find out why are UK caravan holidays popular? We look at what makes caravanning so popular in the UK. We look at the benefits of UK caravan holidays.
The popularity of touring caravan holidays
The popularity of caravan holidays in the UK first came about during the years following the Second World War. In those austere times, people had to make the most of what they had at home, with international travel being a rarity for most British people.
Therefore, the low-cost nature of caravanning was very attractive to would-be holidaymakers between the 1940s and 1970s. While the tourism boom during the 1960s saw a handful of people jet off to sun themselves in the Mediterranean, caravan holidays remained popular for many Brits.
Even today, when you can book a relatively affordable flight to pretty much anywhere in Europe and beyond, caravan holidays still remain one of the primary ways people choose to unwind. But what is it that attracts most people to caravanning?

What makes caravanning so popular in the UK?
In the past, caravan holidays had a stigma attached to them. People pictured cold showers, cramped spaces, and limited facilities when they thought about going away for a weekend in a caravan.
This would have sounded like a nightmare for those used to all-inclusive holidays in the sun. However, modern caravanning can be as luxurious as you want it to be, and the old stigma of rainy misery is thankfully a thing of the past.

Luxury
Caravan holidays have come a long way from their humble beginnings and are now a luxurious way to travel and stay in fantastic locations up and down the UK.
Innumerable campsites and caravan parks throughout the nation offer luxurious facilities to rival the finest hotel rooms.
Most static caravans or holiday homes are large enough to house entire families with full kitchens, living spaces and even open verandas for relaxing in the sun.
Most holiday parks provide play areas for children, with restaurants, pubs and cafes for breakfast, lunch and dinner, and even spas for the grown-ups.
Even touring caravans and motorhomes have enough space and amenities to keep most families more than comfortable during their adventures. With all this, it's not difficult to understand why caravan holidays continue to remain popular with UK holidaymakers.
In fact, according to the National Caravan Council (NCC), caravan holidays contribute over £6 billion to the UK economy each year.
This figure shouldn't be too surprising, especially considering that over 50 million nights are spent in caravans annually.
With so many people enjoying the relaxation and adventure that caravan holidays offer, it's easy to see that its popularity isn't exaggerated.

Convenience
Alongside the luxury that caravan holidays now offer, nothing quite beats their convenience. The ease with which families can head out on a road trip with family or friends whenever they like is where the freedom aspect comes in. The wide range of choices for park holidays and campsites means you can pretty much head anywhere in the UK and be able to find a pitch - so long as you time it right and remember to book in advance.
This freedom and convenience seems to be far more attractive to people than the stress and hassle that taking a plane creates. Similarly, you aren't relying on any hotel timetables or tourist group itineraries and the restrictions they put on you, allowing you to make your own holiday and have fun in your own way.
You can also visit multiple places in one trip and aren't tied down to an immediate location. Younger people also appreciate the freedom that caravan holidays provide. While in previous decades, it'd mostly be older adults you'd find gracing holiday parks, today, there are plenty of young people embracing the caravan lifestyle. Wild camping is a particularly exciting prospect for most young people. However, you must be careful and ensure you're allowed to do so at your chosen destination.

Family Friendly
Regardless of how common family holidays are, we all know that travelling with children can be stressful. This is especially true when you're in unfamiliar surroundings.
However, with a caravan, you can bring all the comforts of home along with you on your journey.
Caravanning offers you the best way to travel with your family with easy access to toilets, food, and handy storage spaces. However, worry not if you feel like you and your family will be cramped together for the entire journey.
Touring caravans provide plenty of private space for parents to relax once their kids have gone to bed.
Weather permitting, exterior awnings provide the perfect place to relax outside your caravan, so you don't need to fret if you want to guarantee some personal space while caravanning.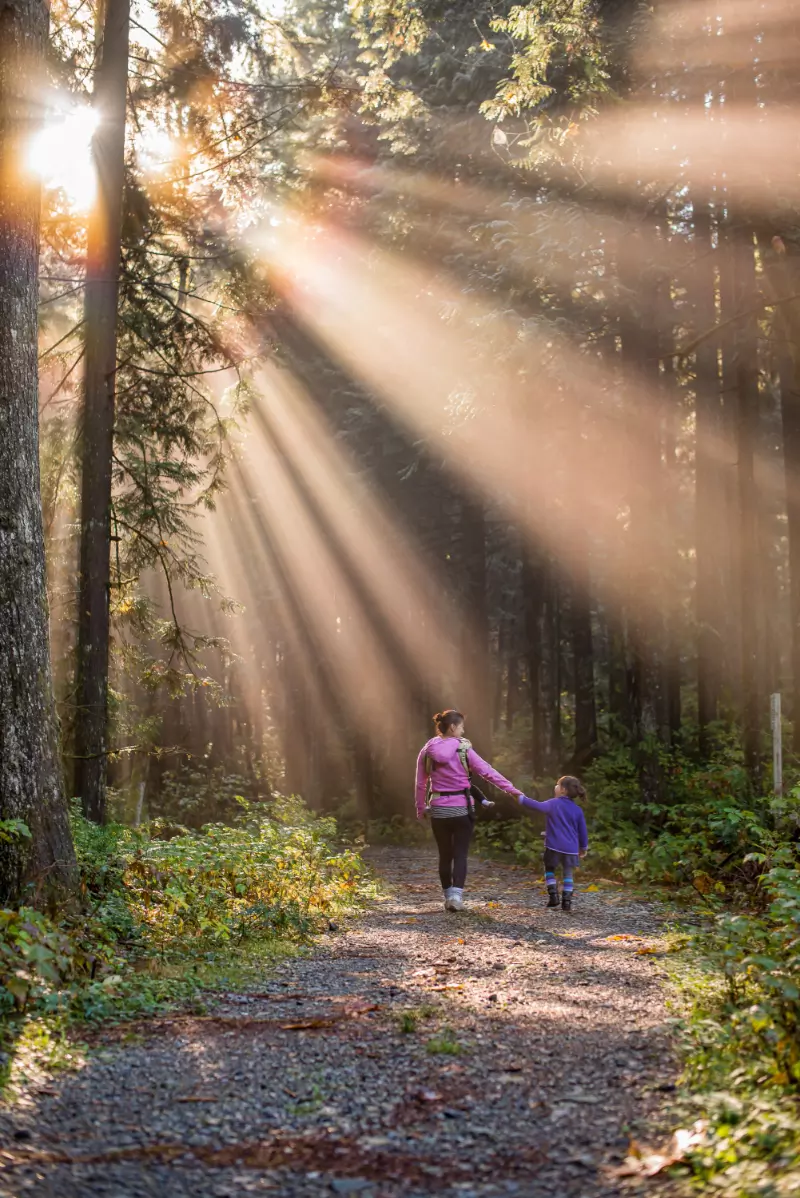 Value for money
Turbulent economies always force people to re-evaluate their lifestyles and seek more wallet-friendly ways of enjoying themselves. One way in which people are succeeding in this is by venturing on holiday right here in the UK. International travel is looking increasingly uncertain, what with the fallout from Brexit and the ongoing climate crisis changing how we travel.
What could be a better solution to these worries than the ability to go on a fantastic staycation? You can save money on plane tickets, hotel bookings, and all the other expenses usually incurred through overseas travel by staying in the UK. And if you think there's nothing worth seeing here, you're sorely mistaken. There are plenty of spectacular caravan routes throughout the UK that take you to some unbelievable locations.

Improved campsite standards
It's true that back in the 1970s and 1980s you could find far more splendid places to stay abroad.
Many of the campsites and resorts here in the UK were a bit dated, with few having been improved since the 1950s. Alongside cheaper international flights, it's no wonder that many British holidaymakers chose to escape to the wonderous locations elsewhere.
But, things have changed. Over the past twenty years, many resorts and holiday destinations throughout the UK have received a serious rejuvenation.
The same can be said for touring caravan sites, which have been dragged into the 21st century in terms of services and luxury.
Their focus has shifted from simply providing pitches for people to stay at for a few days with the bare essentials to fully catered sites where you'll find modern facilities and all the amenities you could need on your holiday.

Re-discovering the UK
Again, if you feel like you need to go abroad to find stunning scenery and fantastic destinations, there's plenty of natural beauty to wonder at right here at home. After all, what do you think tourists come to the UK for in the first place? Our wide array of national parks, such as the Lake District or New Forrest, rugged mountain ranges and coastal roads through Scotland, Cornwall and Wales give you plenty of choice for some fascinating holiday destinations.
Long gone are the days when international travel was the marker for cultivation and style. There was even a time when British holidaymakers knew more about the geography of Spain or Greece than they did about their own countries. Not that Spain or Greece aren't gorgeous places to visit, but you can find all the beauty and appealing vistas you want right here on your doorstep, and the craziest thing is that people aren't doing it!

The weather
While the beauty of the UK countryside and its wildernesses can't be argued, something that's a little more questionable is our weather. It's no secret that we can't compete with sun-soaked Meditteranean beaches.
But this is where caravanning comes into its own again; given that you're literally bringing your accommodation with you, there's no need to be caught out when a shower arrives. Additionally, since our caravan sites and motorhome holiday destinations have received their facelifts, they've naturally sought to provide more options when it comes to wet weather.
So even if you feel like you'll be stuck in the caravan avoiding the downpour, this isn't always the case. The odd rainy day won't ruin your holiday entirely, and given that most caravan parks now remain open all year round, you'll have plenty of options whatever the forecast predicts.

Reasons to Choose a staycation.
Alongside the increased preference for caravan holidays has come the increased enthusiasm for staycations. And there's plenty to be enthusiastic about. As we've already said, there's nothing you can find abroad that you can't find in the UK. Yes, we even have sunny beaches in the summer, if you know where to look.
Another popular reason many people are choosing to holiday in their own country is the increasing need to be kinder to our environment. Even short aeroplane journeys can emit shocking amounts of CO2 into the atmosphere, further contributing to global warming and increased health risks for everyone. Alternatively, journeys within one country, even long ones, only emit a fraction of the harmful fumes. This is why people keen to go on holiday without harming our planet are choosing staycations more than ever.
Again, if you're looking to go on holiday but have a tight budget, then staycations are a great idea. Instead of fretting over airfare, exchange rates, and all the other costs associated with going abroad, holidaying in the UK removes all these worries. You can have just as relaxing and pampering a holiday right here at home as you can abroad, the only difference being that you'll save a fortune in the process.
Our final case for the benefits of staycations, for those still in doubt, is that you are fully in control of your holiday, making it as long or as short as you want. There's no need to go hours without stopping in order to reach your destination, allowing you to break up the journey into shorter, more manageable portions. You can also head out for just a day or two if you want to get away to a new city or to some beautiful UK countryside whenever you wish.
No need to plan; just head out there and see where the road takes you.

---
Are you looking for motorhome towbar fitting in Lincoln And Lincolnshire? We have a huge range of motorhome towbars available and would love to discuss this with you.